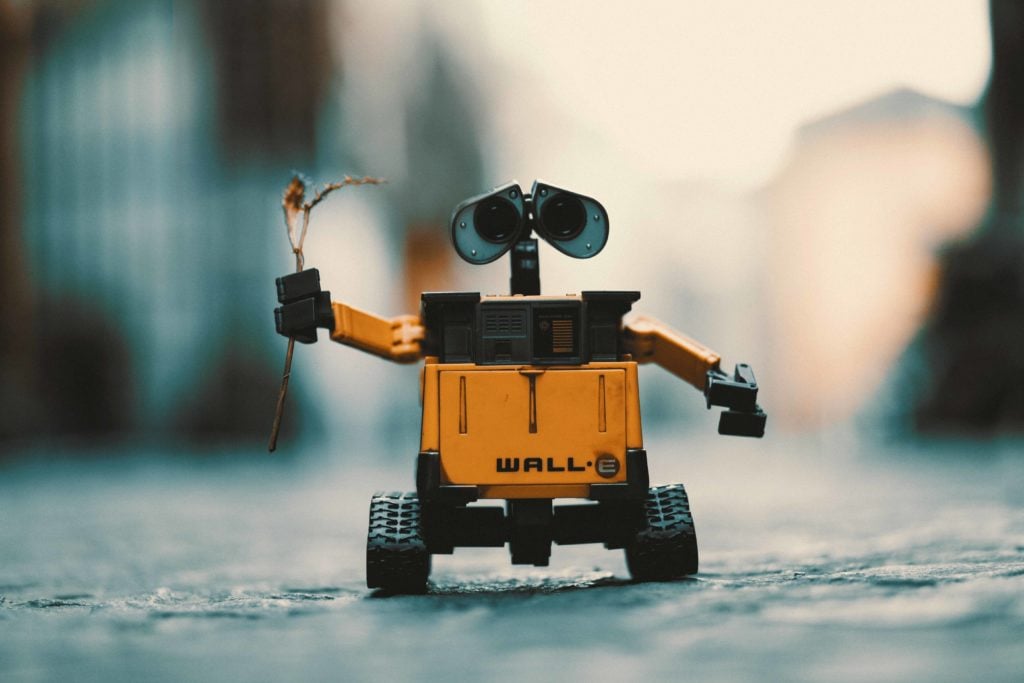 5 Smart Gadgets We Would Love to Have
The world is constantly changing, with one of the most noticeable developments being the integration of smart gadgets into everyday life. Thanks to good broadband services, these devices help to make life easier and more fun.
From a Star Wars droid that will keep you entertained to a robotic vacuum cleaner that can do the work for you, these are some of the best smart gadgets on the market right now that we'd love to have (and don't forget, you need to have a good broadband service before you buy).
SPHERO BB-8 Droid & Force Band
While this droid will do nothing more than make you smile, it is definitely worth it if youáre a Star Wars fan. As well as helping you embrace your inner Jedi, the device can be controlled using hand gestures using the Force Band and will interact with you. And that's not all as the BB-8 allows you to record and view holographic videos. The droid, which you can pick up for approximately 229.95, is compatible with both iOS and Android.
Smarter iKettle
For 99.99, you may never have to wait on a cup of tea or coffee ever again. All you need is good broadband, the Smarter app, and this iKettle. As well as the ability to remote boil from anywhere, you can set alarms, adjust your water temperature, and connect this device with other smart home items (subject to compatibility).
DYSON 360-eye Robot Vacuum Cleaner
Ever wished that you didn't have to do the hoovering? If so, this robotic vacuum cleaner is for you! As well as smart navigation, this product delivers superior cleaning on any floor type. With a good broadband service and the Dyson Link app, you can even schedule cleaning time. While this all sounds amazing, this particular robot vacuum will set you back 999.99, but can you really put a price on not having to do this chore?
QardioBase 2 Wireless Smart Scale and Body Analyzer
If you're a fitness fanatic or want something more from your scales than just your weight, then it might be worth picking up this body analyzer, priced at €149.99. It can help you keep track of your goals by calculating your Body Mass Index, as well as body composition changes in muscle mass, body fat, water, and bone.
Nest Learning Thermostat
Save energy in your home with this gadget, which can be controlled from anywhere using your phone, tablet, or computer. In other words, if you are on your way home and want to heat the place up, you have the power at your fingertips. The Nest Learning Thermostat, priced at 249, learns what temperature you like when you're at home, adapting to draughts and heat, and also regulates it when you're away.
Smart gadgets are reliant on good broadband, which is where Pure Telecom comes in.
As well as a nationwide uncongested broadband service, which means the fastest broadband speed currently available in your area, we also offer fibre broadband, with speeds up to 100MB, to more than 1,300,000 homes in Ireland.
Even if fibre broadband isn't available in your area right now, we can provide our uncongested Next Generation Broadband service and then upgrade you to fibre free of charge when it does arrive.
At Pure Telecom, we offer all our customers unlimited usage (Fair Usage applies) which means you can enjoy your smart devices as much as you want.
To find out more information on the broadband services that we offer, or to speak with one of our customer service team about what option is best for you, get in touch today. You can also visit the Pure Telecom website.