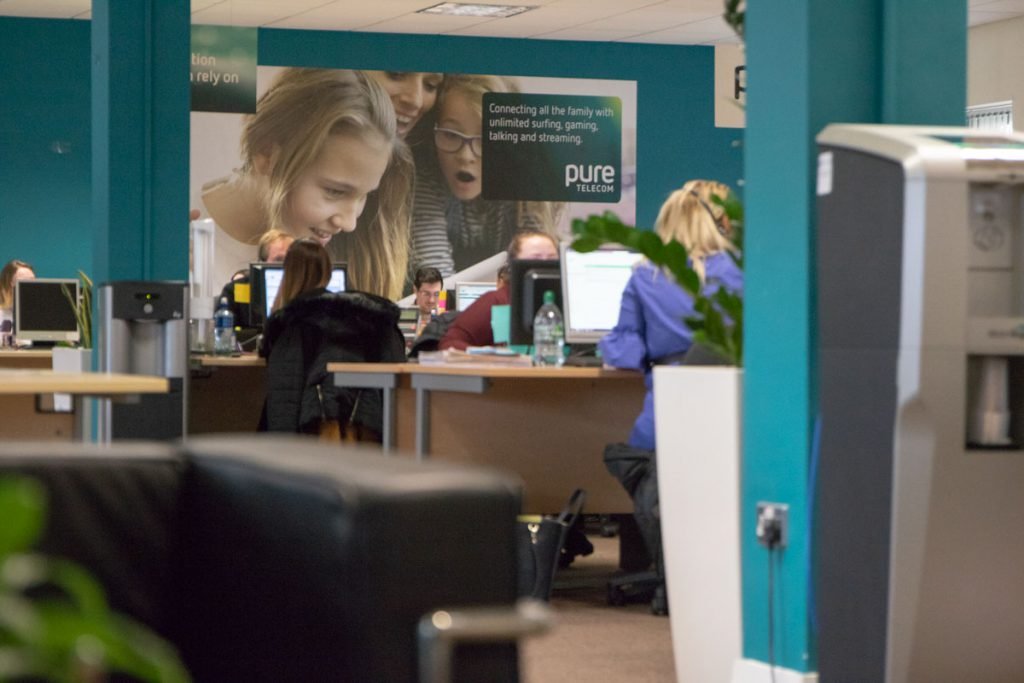 Pure Telecom, 5 reasons why we are unique
One of the greatest developments of recent times is broadband. It allows people to play their favorite games for hours on end, watch the most popular shows for days on end, and access pages upon pages of information within a matter of seconds. However, like most things in life, it is not 100% perfect. With Pure Telecom as your broadband provider though, it does come as close as possible. Here is what makes us, as a broadband provider, unique.
We provide unlimited broadband usage
Every single Pure Telecom customer gets unlimited broadband usage (Fair Usage applies) which means they can browse, play and stream as much as they want without being too concerned about what their monthly bill might be. We also offer fibre broadband to customers who can avail of the same this is the fastest service on the market which allows downloads within milliseconds. For those who can't get fibre, we can provide a reliable service and then upgrade you for free at a later date. Simple.
We go the extra mile
One of the cornerstones of our business is delivering a more personal service to customers. Our experienced team covers every area from customer care to technical support to account management (for our business clients). We always aim to deliver the best possible service to each and every one or our customers. That means better variety and excellent quality at a lower cost.
In February 2018 Pure Telecom was awarded the best broadband provider at the bonkers.ie National Consumer Awards 2018.
We deliver services that suit your needs
There is nothing worse than finding yourself with a broadband service that doesn't actually meet your internet requirements. But you don't have to worry about that with Pure Telecom as your broadband provider. Whether you use the internet 24 hours a day working from home or simply go online once a week to check the weather forecast, we guarantee that we can find the right broadband package for you taking everything from your location to usage into account.
We give you what others can't
We also provide broadband with no phone line rental. So if you don't want the hassle of a home phone and an extra bill, we do a Purely Broadband package which means you can enjoy broadband without any unnecessary extras. Furthermore, as we mentioned earlier, we can also provide fibre broadband or our uncongested Next Generation Broadband for those who can't avail of fibre broadband just yet.
We make things easy
Life can be stressful enough without the added task of having to organize a broadband connection, which is why we like to make the process as simple as possible. From the ability to pay your bills the way you want (whether that's direct debit, via cheque or at the post office the list goes on), to help with the installation process, the Pure Telecom team is on hand every step of the way.
From unlimited broadband to broadband only to broadband and phone packages, we have an array of options available at Pure Telecom.
In terms of broadband, we provide uncongested broadband service and offer fibre broadband to more than 1.7 million homes in Ireland. If fibre isn't available in your area, we recommend our uncongested Next Generation Broadband Service and will upgrade you to fibre for free when it does arrive.
We pride ourselves on going the extra mile for our customers and giving them a service that they can enjoy and rely on.
For more information on our broadband services, visit our website or contact our team today!