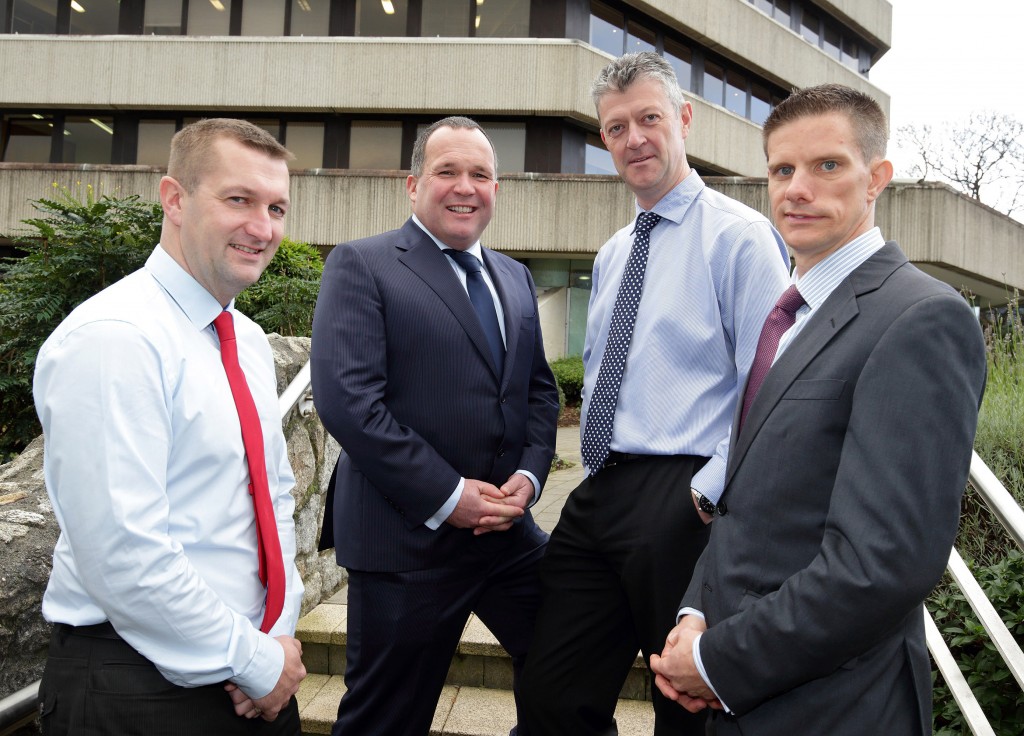 Blackrock Clinic treated right by Pure Telecom with 75,000 in savings
Blackrock Clinic treated right by Pure Telecom with 75,000 in savings
Saving €75,000 with Pure Telecom are Emmet Nealon, deputy head of IT, Blackrock Clinic; PaulConnell, director, Pure Telecom; John Hayes, head of IT, Blackrock Clinic; and Jonathan Long, head of operations, Pure Telecom
We are delighted to announce Pure Telecom has been selected to provide managed communications services for Ireland's largest private healthcare center, Blackrock Clinic. In a deal worth 217,000 over three years, Pure Telecom was chosen following a competitive bidding process due to our low costs and access to 24/7 support.
Pure Telecom is saving Blackrock Clinic more than 75,000 through lower call rates and the performance of a line rationalization exercise. During this process, our team disconnected a number of unused lines that were adding unnecessary costs.
Since working with Pure, internet speeds have improved within Blackrock Clinic. The leading telco is also providing telecommunications support to 12 consultant suites located in the clinic, giving them access to the same high level of support and broadband speeds.
his year, Pure Telecom agreed a 20 million partnership with open eir (then eircom Wholesale) that gives it's business and residential customers access to open eir's high speed 100 Mb/s network. Pure also has access to other leading networks, such as BT, Colt, and e-Net, which allows the provider to find the best-fit solution depending on the customer's location and needs.
Emmet Nealon, deputy head of IT, Blackrock Clinic said: We spoke to a number of other providers but Pure Telecom surpassed each one of them. The value, support, and ease of management we've experienced working with them has made a huge difference.
We have 24/7 access to Pure Telecom's experienced team. More than that, in the rare case when there is an issue, the problem is solved very quickly. In a healthcare environment, patient safety is obviously vital, and reliable telecommunications is an important part of that. It provides a great level of comfort knowing this is being looked after.
Paul Connell, Director, Pure Telecom added: Telecoms in Ireland is changing rapidly. Our business customers have a need for, and expectation of high-speed broadband, a reliable call system, and 24/7 assistance particularly when they are a 24/7 business themselves.
For us, it's all about our customers and the value-added service we can provide. We know that customers will be happy if they have the confidence their telecoms needs are being looked after, and that's what we do. We're delighted Blackrock Clinic's experience has been so positive and look forward to continuing to work with them in the future.