About Pure Telecom
Pure Telecom has been offering Irish homes great value, high quality, high speed broadband and landline services since 2002. We are Irish owned and operated with a Dublin based call centre. We now offer fibre fast broadband to over 1.7 million homes across Ireland and currently serve over 55,000 customers. We pride ourselves on delivering a personalised service that suits each and every one of our customers, be that broadband only or broadband with a phone package along with outstanding customer support.
Our unlimited broadband Ireland is uncongested nationwide. We can deliver the fastest speeds in your area and every single one of our customers can be assured that they will be given unlimited usage.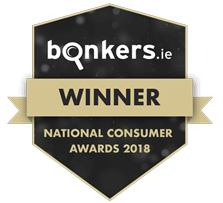 Pure won the Best Broadband award at the 2018 Bonkers.ie National Consumer awards where, the judging panel remarked: "Having mystery shopped all nominees, we found that Pure Telecom has the best broadband service due to market-leading customer service, the latest download speeds, competitive, transparent pricing and a compelling range of product choices."